Product Details
Dihydromyricetin powder

Latin Name: Ampelopsis grossedentata
Active ingredient: Dihydromyricetin powder
Purity: 50% & 98.0% Min Dihydromyricetin powder
Does Dihydromyricetin powder actually work?
There is no other product more proven to reduce hangover symptoms except Dihydromyricetin powder. It has been studied extensively on mice and interacts with alcohol in a very unique way.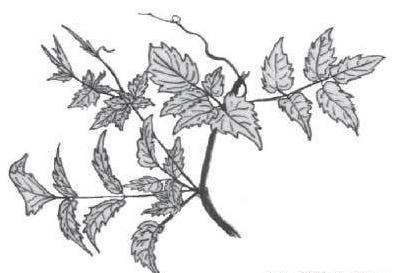 First, Dihydromyricetin powder is able to actually dampen the effect alcohol has on your brain. It does this by binding to GABA receptors. GABA is a neurotransmitter effected by alcohol. After alcohol enters your blood stream and reaches your brain it binds to GABA receptors and enhances the effect you get from the GABA neurotransmitter. This leads to your heart rate slowing, feelings of relaxation, and eventually drunkenness. Dihydromyricetin powder also binds to GABA receptors and softens the effect alcohol has on them. This lessens acute alcohol withdrawal the next day which reduces hangover symptoms.
Second, Dihydromyricetin powder enhances your livers ability to metabolize alcohol and alcohol's toxic by product, acetaldehyde. When alcohol is metabolized in your liver it turns to acetaldehyde. Acetaldehyde is much more toxic than alcohol and can cause extreme nausea, headaches, and sensitivity to light. Dihydromyricetin powder helps your body remove acetaldehyde more quickly which decreases hangover symptoms the next day.
Please note, NEVER use Dihydromyricetin powder as an excuse to drink recklessly
| | | |
| --- | --- | --- |
| Appearance | Off-white fine powder with characteristic odor | Visual |
| Identification | Passes all criteria tests | HPLC(Aidu Criteria) |
| Dihydromyricetin powder | ≥98.0% | HPLC(Aidu Criteria) |
| Loss On Drying | ≤5.0% | USP〈731〉 |
| Ash | ≤5.0% | C561 |
| Sieve | 80 Mesh | USP〈786〉 |
| Heavy Metals | ≤10 mg/kg | USP〈231〉Method II |
| Pb | ≤1.5 mg/kg | ICP-MS |
| As | ≤1.0 mg/kg | ICP-MS |
| Hg | ≤0.5 mg/kg | ICP-MS |
| Cd | ≤0.5 mg/kg | ICP-MS |
| Residual Solvent | ≤5,000 mg/kg | GC |
| Pesticide Residue | Meet USP〈561〉 | USP〈561〉 |
Hot Tags: dihydromyricetin powder, suppliers, manufacturers, seller, distributors, vendor, factory, wholesale