Product Details




Latin Name: Trigonella foenum-gracum L.
Active ingredient: Total saponins
Purity: 50%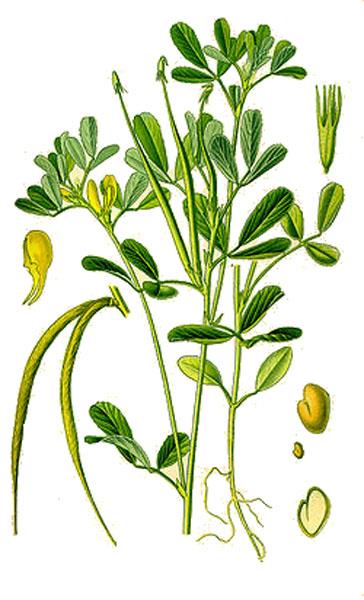 ● Fenugreek supplement is used to flavor imitation maple syrup and as a condiment. Its extracts are also in soaps and cosmetics.
● Historically, fenugreek was used for a variety of health conditions, including digestive problems and to induce childbirth.
● Today, fenugreek supplement is used as a dietary supplement for diabetes, to stimulate milk production during breastfeeding, and for other health conditions. Fenugreek supplement is also used topically as a dressing for wounds or eczema. Fenugreek supplement may help lower blood sugar levels in people with diabetes.
| | | |
| --- | --- | --- |
| Appearance | Brown yellow fine powder with characteristic odor | Visual |
| Identification | Passes all criteria tests | UV(Aidu Criteria) |
| Assay(Total Saponins, UV) | ≥50.0% | UV(Aidu Criteria) |
| Loss On Drying | ≤5.0% | USP〈731〉 |
| Ash | ≤5.0% | C561 |
| Sieve | 80 Mesh | USP〈786〉 |
| Heavy Metals | ≤10 mg/kg | USP〈231〉Method II |
| Pb | ≤1.5 mg/kg | ICP-MS |
| As | ≤1.0 mg/kg | ICP-MS |
| Hg | ≤0.5 mg/kg | ICP-MS |
| Cd | ≤0.5 mg/kg | ICP-MS |
| Residual Solvent | ≤5,000 mg/kg | GC |
| Pesticide Residue | Meet USP〈561〉 | USP〈561〉 |
Hot Tags: fenugreek supplement, suppliers, manufacturers, seller, distributors, vendor, factory, wholesale