Product Details




Latin Name: Trigonella foenum-gracum L.
Active ingredient: Total saponins
Purity: 50%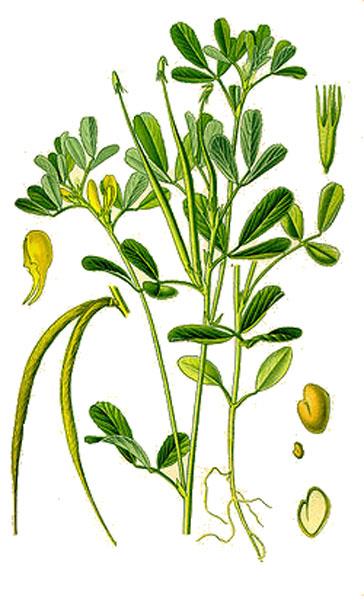 The benefits of Fenugreek seed extract
Soluble Fiber
Fenugreek seed extract contain a type of soluble fiber called galactomannan. When mixed with water, galactomannan forms a gel that helps reduce levels of cholesterol and lower blood sugar. The same quality also makes it a good thickener in foods and beverages.
Beneficial Phytochemicals
In addition to galactomannan, fenugreek seed extract contains phytochemicals that help lower cholesterol and blood sugar. Fenugreek seed extract contain several different types of saponins, which are plant-based compounds that inhibit cholesterol absorption.
You'll also get phytochemicals known as alkaloids from fenugreek seed extract. Fenugreek seed extract is a good source of an alkaloid called trigonelline, which reduce blood levels of glucose.
| | | |
| --- | --- | --- |
| Appearance | Brown yellow fine powder with characteristic odor | Visual |
| Identification | Passes all criteria tests | UV(Aidu Criteria) |
| Assay(Total Saponins, UV) | ≥50.0% | UV(Aidu Criteria) |
| Loss On Drying | ≤5.0% | USP〈731〉 |
| Ash | ≤5.0% | C561 |
| Sieve | 80 Mesh | USP〈786〉 |
| Heavy Metals | ≤10 mg/kg | USP〈231〉Method II |
| Pb | ≤1.5 mg/kg | ICP-MS |
| As | ≤1.0 mg/kg | ICP-MS |
| Hg | ≤0.5 mg/kg | ICP-MS |
| Cd | ≤0.5 mg/kg | ICP-MS |
| Residual Solvent | ≤5,000 mg/kg | GC |
| Pesticide Residue | Meet USP〈561〉 | USP〈561〉 |
Hot Tags: fenugreek seed extract, suppliers, manufacturers, seller, distributors, vendor, factory, wholesale