RejuEGT™: Support longevity at the cellular level
L-ergothioneine is an amino acid and antioxidant primarily found throughout the body, but body can't make it, Aidu Biotech's new proprietary fermentation method has made it possible to provide supplementation of this nutrient -RejuEGT™.
Studies suggest that as we age, L-ergothioneine levels in the body decrease and supplementing with RejuEGT could help mitigate age related ailments.
Most importantly, RejuEGT helps protect nuclear DNA and mitochondrial DNA, suggesting it acts as a genomic stabilizer, the #1 predictor of longevity.
RejuEGT's active, L-ergothioneine has been dubbed the "Longevity Vitamin" by today's scientific community.
RejuEGT™Benefits:
May help regulate metabolic processes to support weight management via PPAR-alpha
Supports healthy blood sugar and insulin levels via AMPK
Improves mood and cognition via serotonergic and noradrenergic systems
Offer powerful cellular protection against oxidative stress and support healthy cellular aging by delaying telomere shortening
May support cognitive, vision and heart health
Many support Helps maintain healthy inflammation levels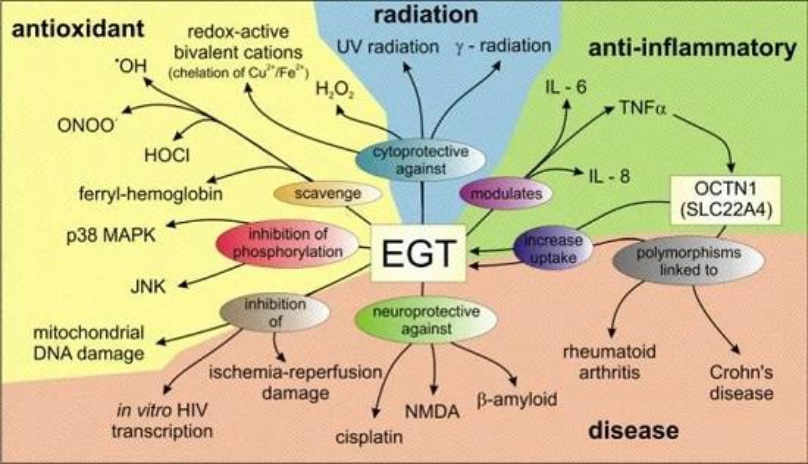 RejuEGT™compared to other antioxidants:

RejuEGT™ is more efficient in inhibiting lipid peroxide formation than coenzyme Q10 【1】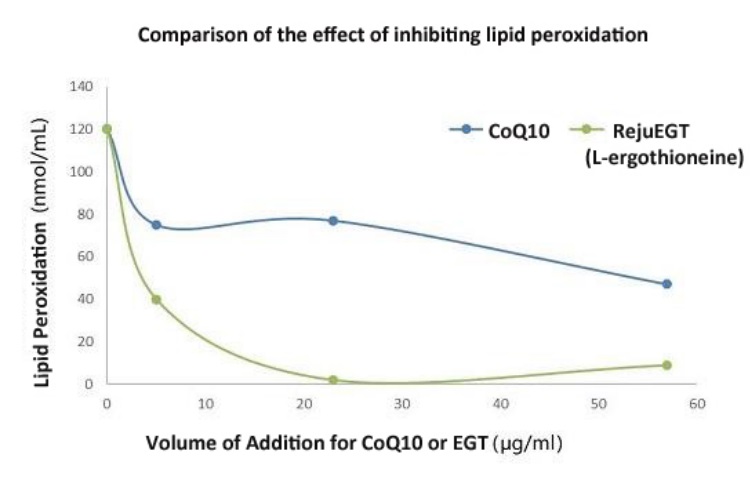 RejuEGT™ clears ROO- more than 550% better than GSH【2】

RejuEGT™ has a greater ability to remove H2O2 and UVA-induced peroxides than idebenone. 【3】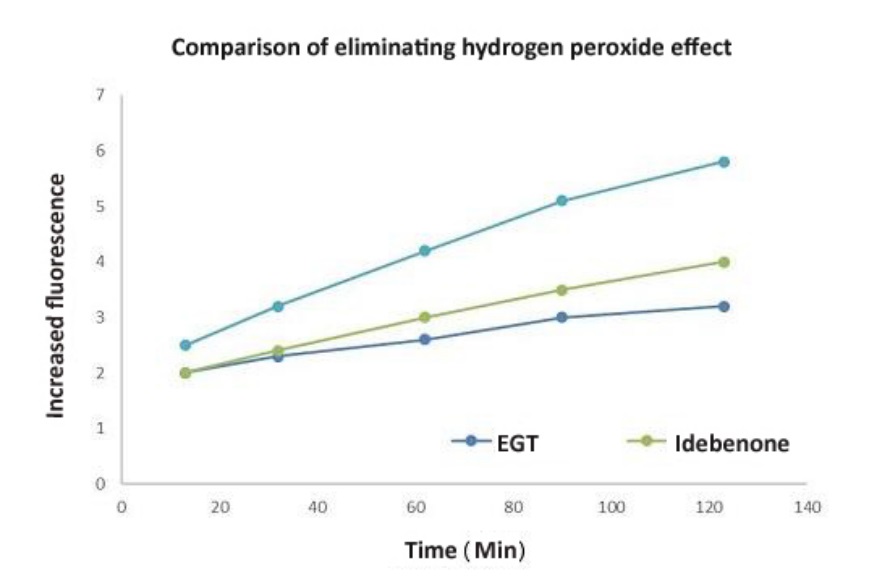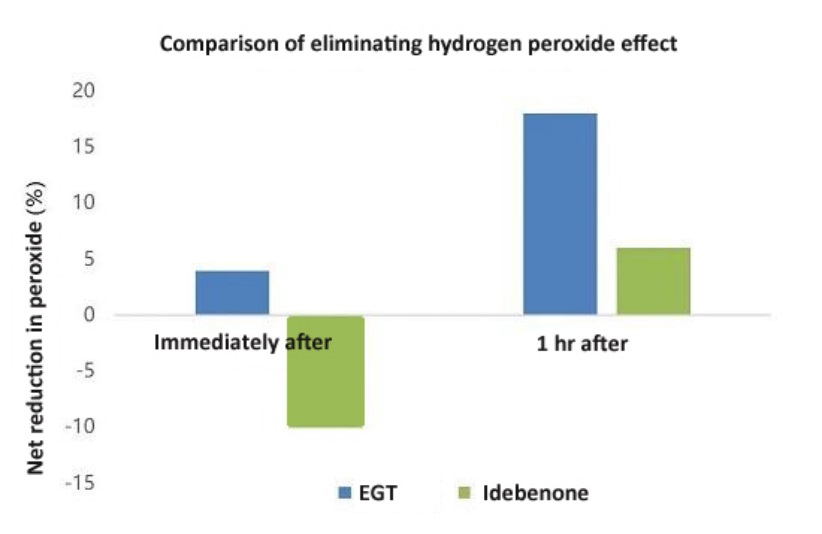 The scavenging capacity of RejuEGT™ towards hydroxyl radicals is 90% higher than the value obtained with trolox .【2】
RejuEGT™works with other antioxidants :
The biological and pharmacological characteristics of RejuEGT are safe and stable. Therefore, adding RejuEGT to a product can not only maintain the stability of other ingredients, but also promote the absorption of active ingredients by cells, which has a good synergistic effect and can achieve the effect of 1+1 > 2.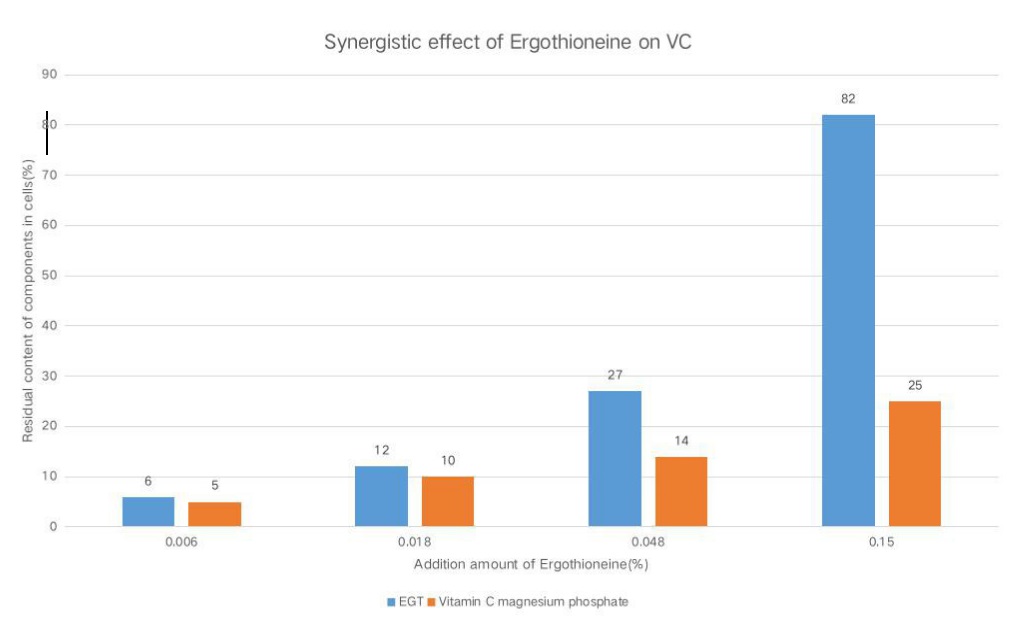 Why choose RejuEGT™
Food Grade
Gluten-Free,
Non-GMO,
Vegan
Verified for quality at accredited 3rd party labs
References:
Irwin K. Cheah, Barry Halliwell, Ergothioneine; antioxidant potential, physiological function and role in disease, Department of Biochemistry, Yong Loo Lin School of Medicine, National University of Singapore, 28 Medical Drive, Singapore.
F. Franzonia, R. Colognatob, F. Galettaa, I. Laurenzac, M. Barsottid, R. Bocchettie, F. Regolie, A. Carpif, A.Balbarinid, L. Miglioreb, G. Santoro, An in vitro study on the free radical scavenging capacity of ergothioneine; comparison with reduced glutathione, uric acid and trolox, Biomedicine & Pharmacotherapy 60(2006) 453-457
Kelly K Dong, Ms,Niusha Damaghi, BA, Jeannie Kibitel, MS, Matthew T Canning, MSc, Kenneth A Smiles, PhD,&Daniel B Yarosh, PhD, A comparison of the relative antioxidant potency of L-ergothioneine and idebenone, 2007 Blackwell Publishing. Journal of Cosmetic Dermatoloty, 6, 183-188