Product Details




Product Name: Rhodiola Rosea Extract Rosavins powder
Latin Name:Rhodiola rosea L.
Active ingredient: 3% Rosavins & 1% Salidroside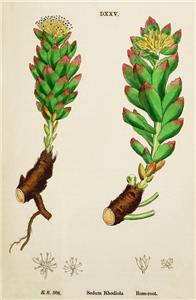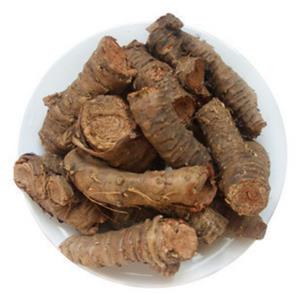 Rosavins powder is extracted from the roots of Rhodoila rosea. The plant grows at high altitudes in the arctic areas of Asia and Eastern Europe. Rosavins powder is mostly used to promote physical/cognitive vitality. It appears to be proven for reducing fatigue and exhaustion in prolonged stressful situations. Rosavins powder is also neuroprotective and promotes longevity in preliminary evidence.
Rosavins powder benefits are:
1.Helps Burn More Belly Fat
2.Increases Energy and Athletic Performance
3.Helps Fight Physical & Mental Fatigue
4.Helps Lower Cortisol
5.Helps Fight Depression and Improve Brain Function
| | | |
| --- | --- | --- |
| Appearance | Brown fine power with characteristic odor | Visual |
| Identification | Passes all criteria tests | HPLC(Aidu Criteria) |
| Assay(Rosavins,HPLC) | ≥3.0% | HPLC(Aidu Criteria) |
| Assay(Salidroside,HPLC) | ≥1.0% | HPLC(Aidu Criteria) |
| Loss On Drying | ≤5.0% | USP〈731〉 |
| Ash | ≤5.0% | C561 |
| Sieve | 80 Mesh | USP〈786〉 |
| Heavy Metals | ≤10 mg/kg | USP〈231〉Method II |
| Pb | ≤1.5 mg/kg | ICP-MS |
| As | ≤1.0 mg/kg | ICP-MS |
| Hg | ≤0.5 mg/kg | ICP-MS |
| Cd | ≤0.5 mg/kg | ICP-MS |
| Residual Solvent | ≤5,000 mg/kg | GC |
| Pesticide Residue | Meet USP〈561〉 | USP〈561〉 |
Hot Tags: rosavins powder, suppliers, manufacturers, seller, distributors, vendor, factory, wholesale