Product Details
Rhodiola Rosea Extract




Product Name: Rhodiola Rosea Extract
Latin Name:Rhodiola rosea L.
Active ingredient:3% Rosavins & 1% Salidroside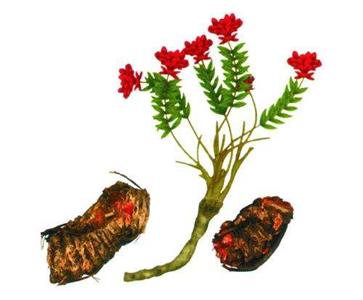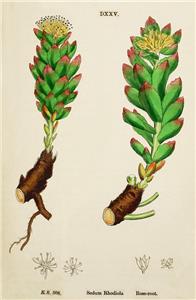 Rhodiola rosea extract is an adaptogenic herb with tremendous fat-burning, energy-enhancing and brain-boosting power. Adaptogens including rhodiola are a group of plants that can help your body adapt to physical, chemical, and environmental stress. Rhodiola is one of the most effective in this family, due to containing active compounds like rosoavin that have the ability to help balance the stress hormone, cortisol.
Rhodiola rosea extract has been proven to have below major health benefits:
1. Stimulating the nervous system;
2. Decreasing depression;
3. Enhancing work performance;
4. Eliminating fatigue;
5. Preventing high altitude sickness;
PRODUCT NAME

Rhodiola Rosea Extract

LATIN NAME

Rhodiola rosea L.

ITEMS

SPECIFICATION

METHOD

Appearance

Brown fine power with characteristic odor

Visual

Identification

Passes all criteria tests

HPLC(Aidu Criteria)

Assay(Rosavins,HPLC)

≥3.0%

HPLC(Aidu Criteria)

Assay(Salidroside,HPLC)

≥1.0%

HPLC(Aidu Criteria)

Loss On Drying

≤5.0%

USP〈731〉

Ash

≤5.0%

C561

Sieve

80 Mesh

USP〈786〉

Heavy Metals

≤10 mg/kg

USP〈231〉Method II

Pb

≤1.5 mg/kg

ICP-MS

As

≤1.0 mg/kg

ICP-MS

Hg

≤0.5 mg/kg

ICP-MS

Cd

≤0.5 mg/kg

ICP-MS

Residual Solvent

≤5,000 mg/kg

GC

Pesticide Residue

Meet USP〈561〉

USP〈561〉
Hot Tags: rhodiola rosea extract, suppliers, manufacturers, seller, distributors, vendor, factory, wholesale