Product Details

Product Name: Rhodiola Rosea Extract Rosavin
Latin Name:Rhodiola rosea L.
Active ingredient: 3% Rosavin & 1% Salidroside
Rosavin is extracted from the roots of Rhodoila rosea. Rosavins are a collection of compounds which include, rosavin, rosin and rosarin. They are known as a cinnamyl alcohol glycoside belonging to a group of compounds known as phenylpropanoids. Rosavin is amongst the main active phytochemical components in Rhodiola rosea. Some research suggests that rosavin may be more effective if combined with other more powerful compounds, like salidroside, to exhibit potential effects.
Rosavin has been proven to have below major health benefits:
1. Increases Energy & Decreases Stress
2. Boosts Athletic Performance
3. Helps with Weight Loss
4. Cures Depression
5. Makes You Smarter
6. Helps Adrenal Fatigue
7. Controls Blood Sugar Levels
8. Stimulates & Protects the Immune System
9. Fights Cancer
10. Protects Your Heart
11. Eases Anxiety
Specification sheet:
PRODUCT NAME

Rhodiola Rosea Extract

LATIN NAME

Rhodiola rosea L.

ITEMS

SPECIFICATION

METHOD

Appearance

Brown fine power with characteristic odor

Visual

Identification

Passes all criteria tests

HPLC(Aidu Criteria)

Assay(Rosavins,HPLC)

≥3.0%

HPLC(Aidu Criteria)

Assay(Salidroside,HPLC)

≥1.0%

HPLC(Aidu Criteria)

Loss On Drying

≤5.0%

USP〈731〉

Ash

≤5.0%

C561

Sieve

80 Mesh

USP〈786〉

Heavy Metals

≤10 mg/kg

USP〈231〉Method II

Pb

≤1.5 mg/kg

ICP-MS

As

≤1.0 mg/kg

ICP-MS

Hg

≤0.5 mg/kg

ICP-MS

Cd

≤0.5 mg/kg

ICP-MS

Residual Solvent

≤5,000 mg/kg

GC

Pesticide Residue

Meet USP〈561〉

USP〈561〉









Heavy Metals Test Report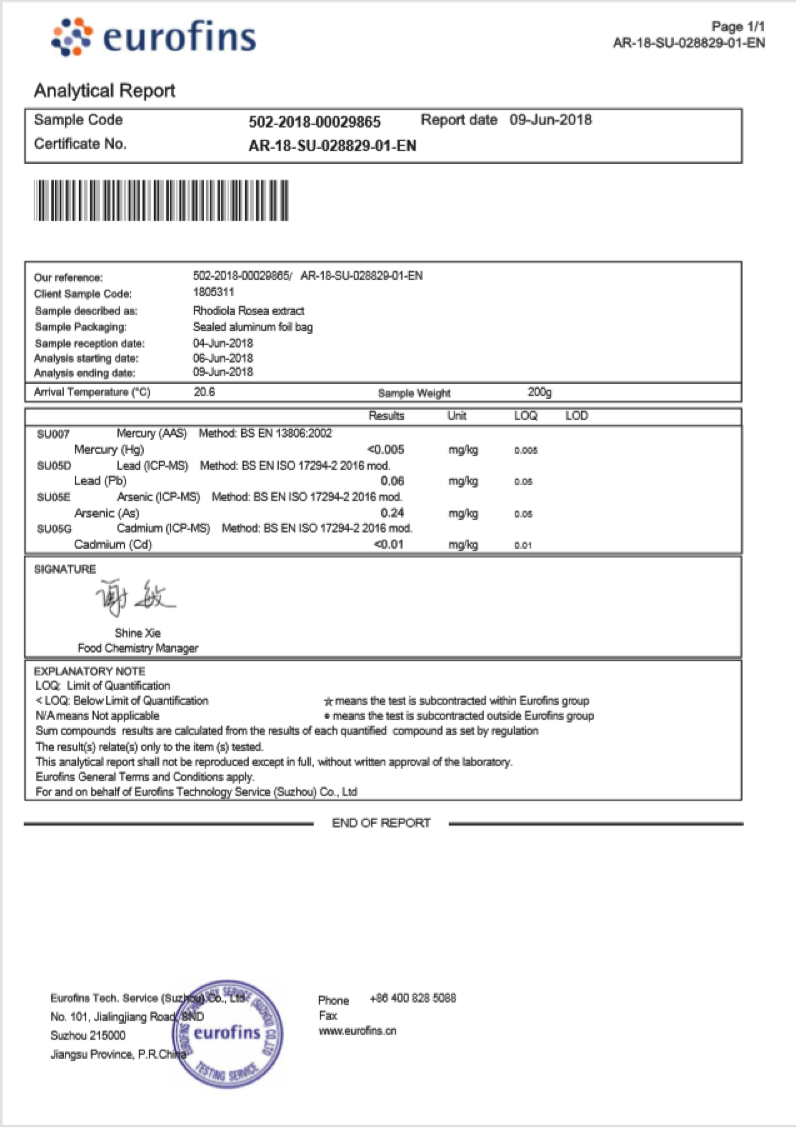 Microbiology Test Report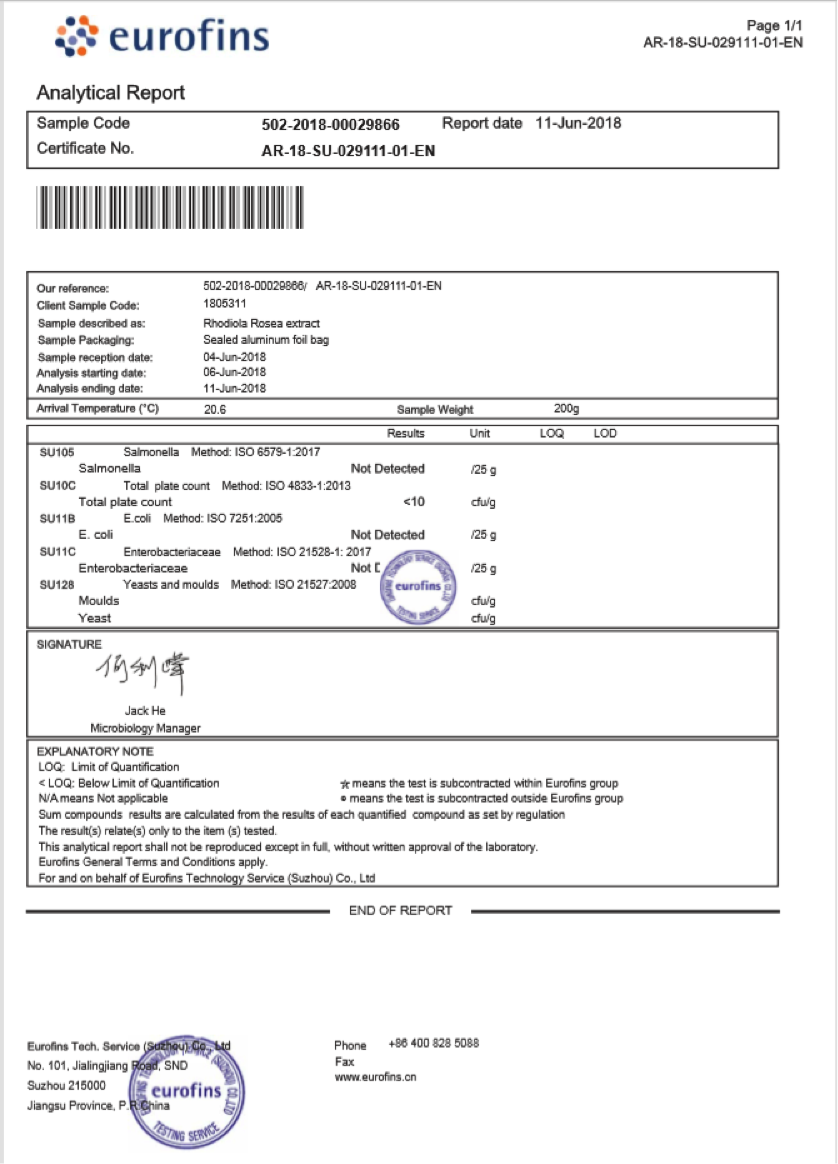 Pesticides Test Report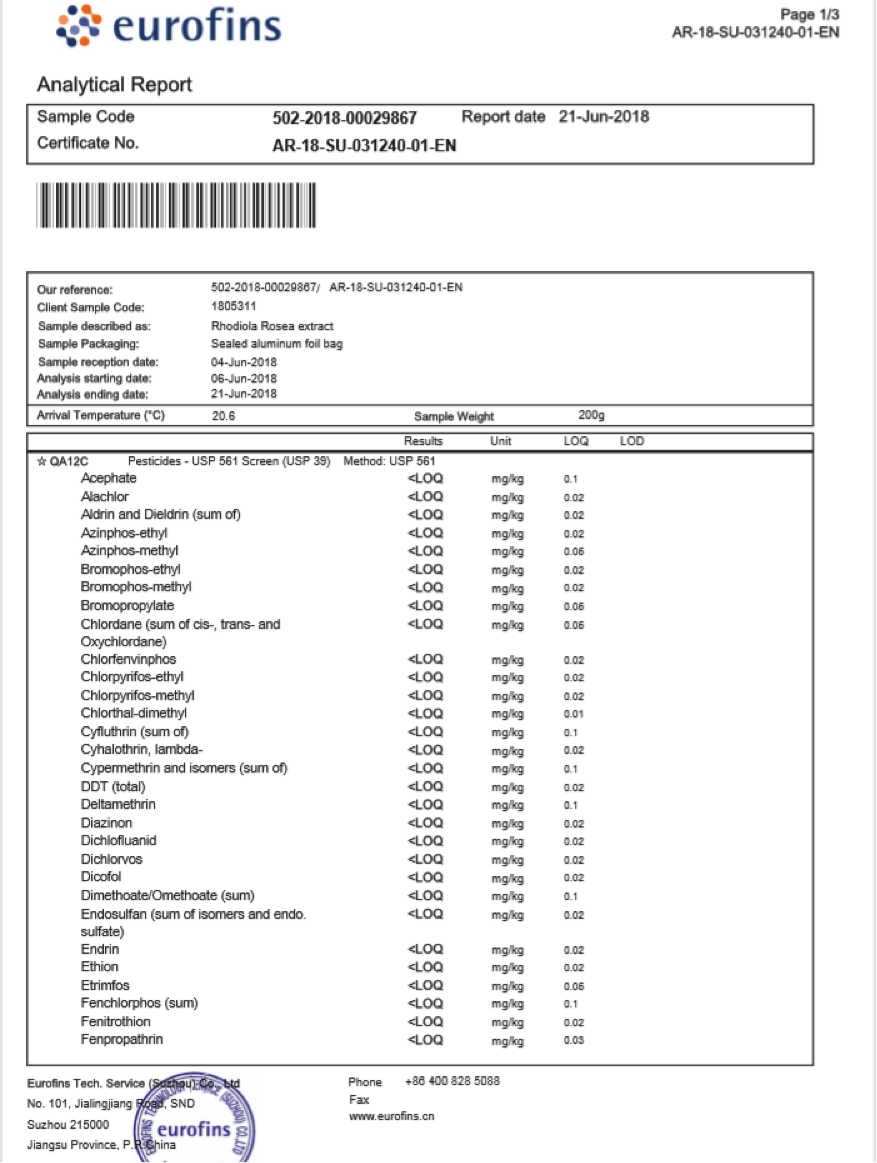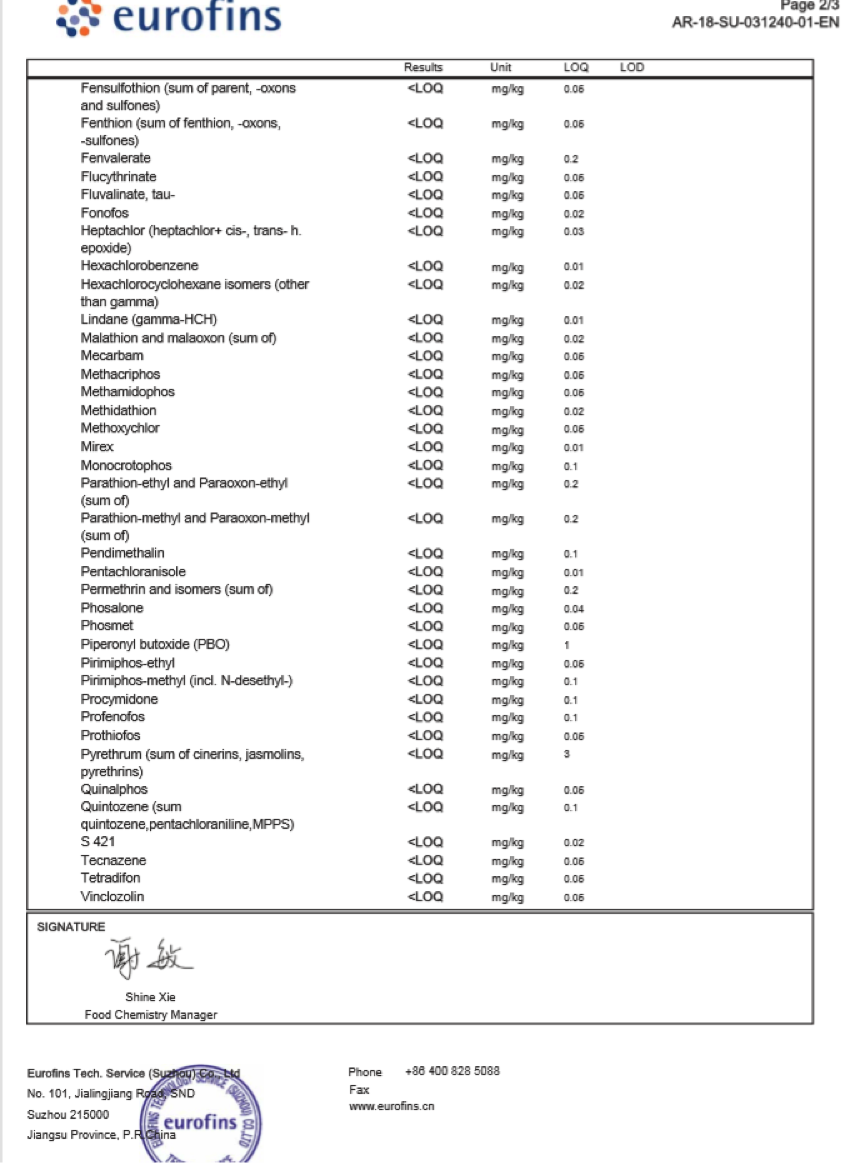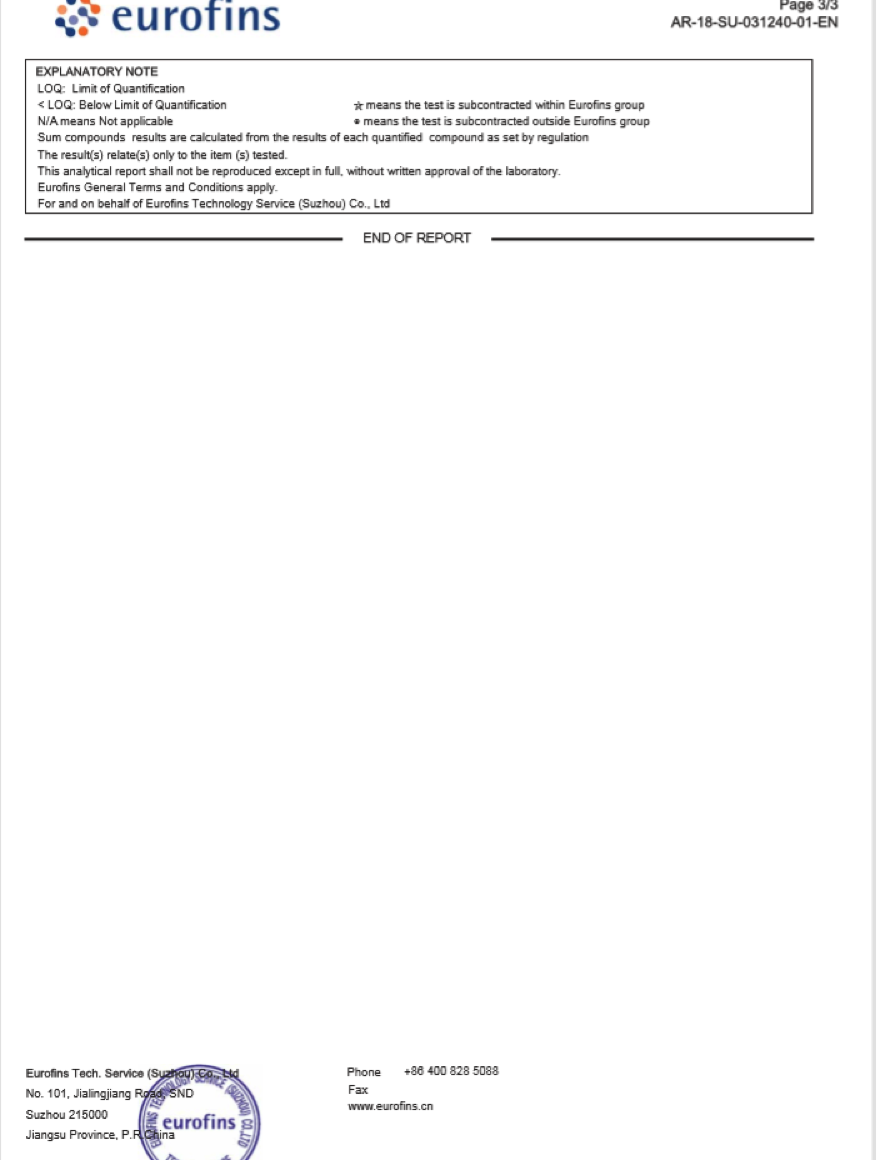 Hot Tags: rosavin, suppliers, manufacturers, seller, distributors, vendor, factory, wholesale